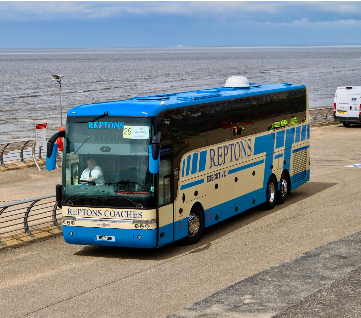 VIP Travel
We are able to offer both comfort and luxury wth our corprate class coach which is available for hire. This vehicle is fitted with all-round tables, on-board kitchen and reclinable leather seats.
XCp7w_GpTOKeIWpBlKsPog_thumb_697.jpg
With the configuration of the seating, there is plenty of space to recline your seat and large amounts of legroom, allowing you to stretch out on your journey.
From it's sleek and modern interior to all of the onboard facilities, this vehicle will be sure to get you to your destination in style.